Angela Campanile céramiste-artisans créateur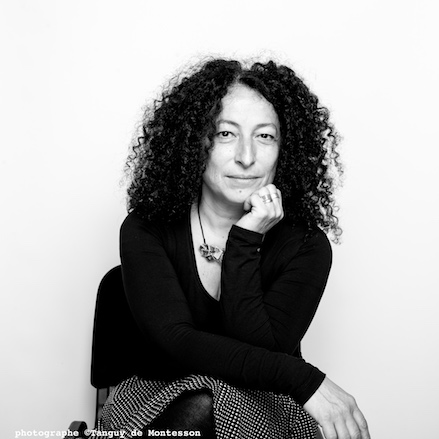 Majolica like a thread
Angela Campanile ceramist-artisan creator. Her ceramics are related to her homeland... Consequently, her works reproduce the blue of the sea, the red of the lava, the green of the vegetation and all the colours, which remind of the Mediterranean. To recreate the warmth of the sun, she plays with light... but also with emptiness and fullness through geometric shapes.
From Italy …
Italian ceramicist, specialized in the art of majolica.
Her training began in 1989 with studies in ceramics and porcelain at theCapodimonte Schoolin Naples - Italy
Five years of study and two diplomas: "Decorator of porcelain and ceramics" and "Ceramic production technician".
In addition, she trained for five years with two trainers of traditional and contemporary ceramics: Daniele Morgese and Massimo Santoro in Naples.
Already during the school period, her love for ceramics led her to participate in art competitions and numerous exhibitions abroad, winning prizes.
She works, however, as a creator and decorator of majolica, as well as in various pottery workshops in Naples.
She mainly teaches ceramics to various audiences and participates as a trainer in integration and orientation projects for young people and foreigners in difficulty.
In 2000 she opened her workshop "la Maiolicaia" in the province of Naples.
Her work is based on the one hand on the enhancement of the heritage of Neapolitan majolica and on the other on the creation of modern works.
She then closed her activity at the end of 2009 to move to France.
… to France
In short, as soon as she arrived in Besançon in 2010, she collaborated with various organizations.
For example: museum, high school, primary and nursery school, neighbourhood house, social action centre, as well as creating and participating projects:artistic, ceramic heritage enhancement, pedagogical, social and training projects.
Since 2013 she has been creating collective works, murals and installations in majolica in the department of Doubs in Franche-Comté.
For this reason, in 2013 she installed workshop in Besançon, where she works as a craftswoman and artist.
She then became a member ofAteliers d'Art de France in 2016 and PALT association.
She is also a member of the PALT ceramists' association in Alsace and of the Collectif National des Céramistes.
But before her ceramic studies she was an embroiderer and creator of crochet embroidery.
However, having arrived in France, she began researching new ceramic products and consequently decided to unify her skills by creating her first jewelry collection, c'est à dire céramique et broderie.
Avec ses créations elle participe à différentes expositions, par exemple : marché de potier, et salon sur le territoire français et à l'étranger.
But above all she worked exclusively for the Museum of Santa Chiara in Naples, with a collection of jewellery inspired by its Chiostro Maiolicato.