White perforated ceramic lighting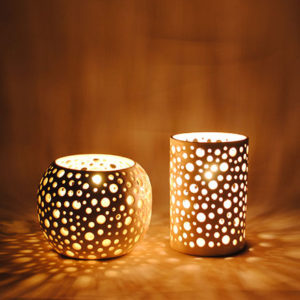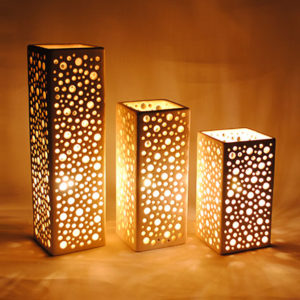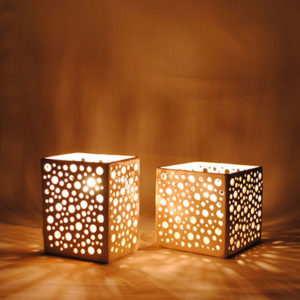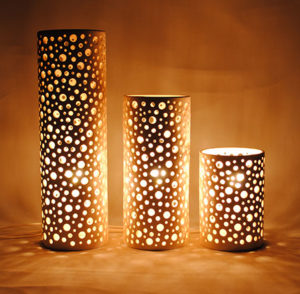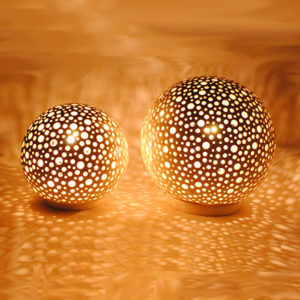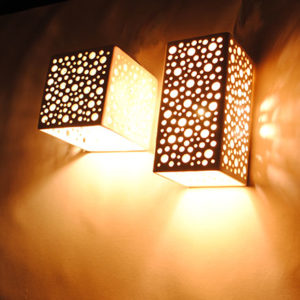 White perforated ceramic lighting
Openwork lighting in white ceramic of French production, preserving the savoir-faire of an ancestral tradition.
The lines are refined as: spheres, parallelepipeds, cubes, cylinders and ellipsoids.
That is to say, simple, pure forms inspired by geometry in volume.
Thought of as real luminous sculptures, they diffuse a soft and warm light.
Our lighting collections are certainly true sculptures of light and shadow, especially designed to generate a welcoming and functional atmosphere.
At home, in your shop or office, they brighten your days with our unique design.
You will certainly enrich your atmosphere with a contemporary and elegant style.
In other words, they fit all furnishing styles and certainly harmonize with all environments.
The white perforated ceramic collections, therefore, consist of a wide selection of handcrafted pieces.
For example: table lamps, bedside lamps, chandeliers and wall lamps.
They are designed and made with care and meticulousness. Equipped with LED bulbs, they are ready to be used.
To describe them with the eyes of a poet... A game of shadows, voids and full.
To simulate voids with circles, to figure solids with geometry in volume and to merge both with light.
European standards
The equipment is manufactured in accordance with the regulations of the European Community in terms of electrical standards.
Discover how they are made