White perforated ceramic lighting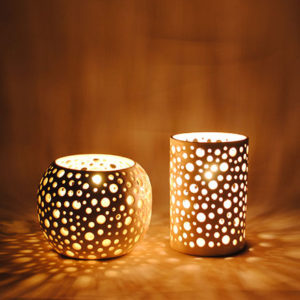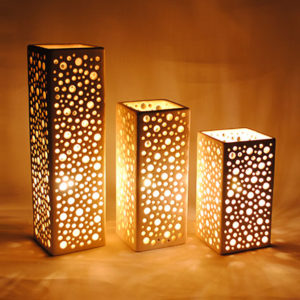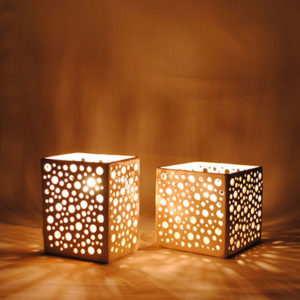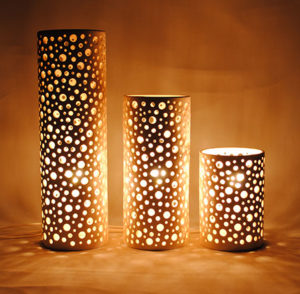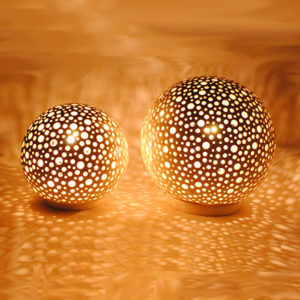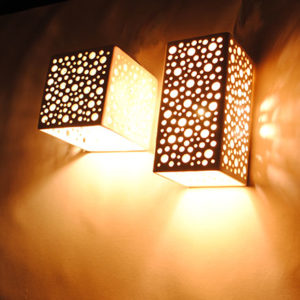 White perforated ceramic lighting
Notre atelier de création produit des luminaires ajourés en faïence blanche; il conserve le savoir-faire d'une tradition ancestrale. Nos collections de luminaires sont pensées comme des vraies sculptures lumineuses,  avec des jeux d'ombres et de lumières. Des lignes épurées inspirées par la géométrie en volume.
Conçues avec un design capable de générer une atmosphère cosy et fonctionnel, ils diffusent une lumière douce et flatteuse. Améliorez l'atmosphère de votre ambiance! Ils s'adaptent à tous les styles d'architecture d'intérieure, et s'harmonisent à toutes les ambiances avec son style contemporain et élégant. À la maison, dans votre boutique ou dans votre bureau, éclairerez vos journées avec notre design unique.
Pour les décrire avec les yeux d'un poète… Un jeu d'ombre, de vides et de pleins. Simuler les vides avec des cercles, figurer les pleins avec une géométrie en volume, et fusionner les deux avec la lumière.
Les collections de luminaires ajourés en faïence blanche,  sont constituées d'une ample sélection artisanale. Faites votre choix parmi nos différents modèles: lampe de table, lampe à poser, lampe de salon, lampe de chevet, lustre et applique. Les luminaires sont proposés sous de nombreuses formes: sphère, cube, parallélépipède, cylindre et ellipsoïde. Équipés d'ampoules LED, ils sont prêts à être utilisés.
European standards The equipment is manufactured in accordance with the regulations of the European Community in terms of electrical standards.
Angela Campanile céramiste     
Rue Pierre Blanc – 2 rue Edouard Basset
83690 Salernes France
© Angela Campanile, tous droits réservés.