Collective work in Italy.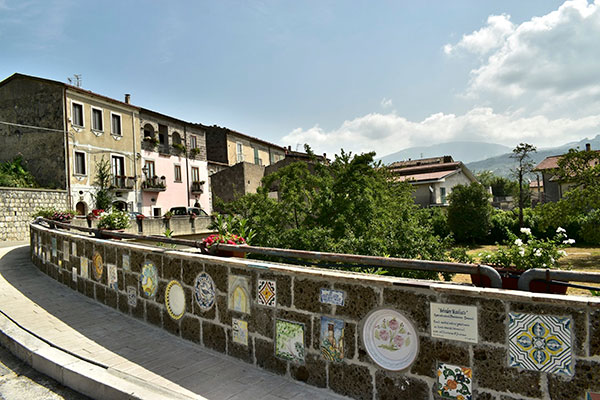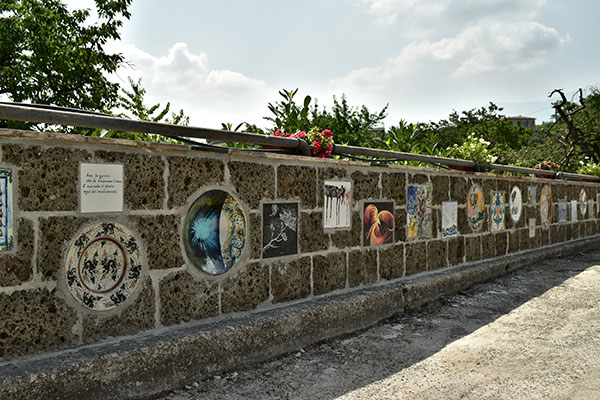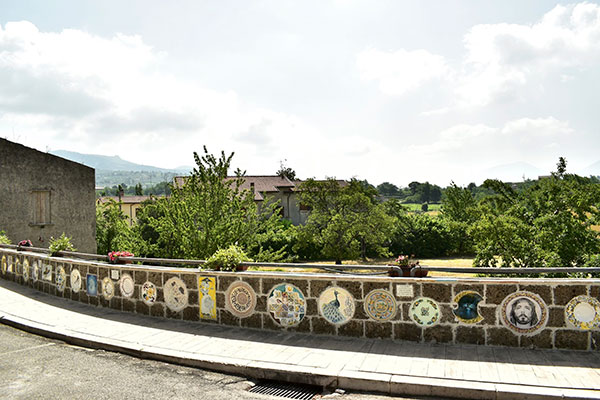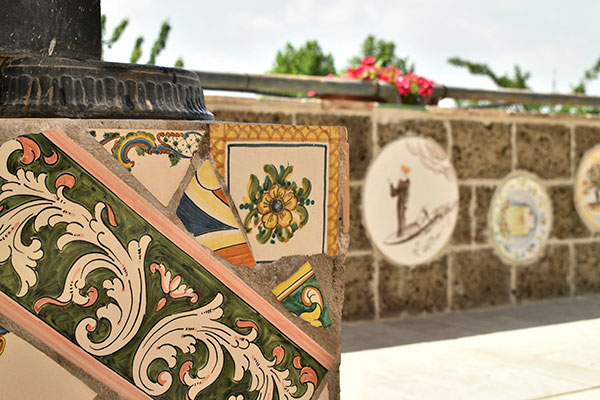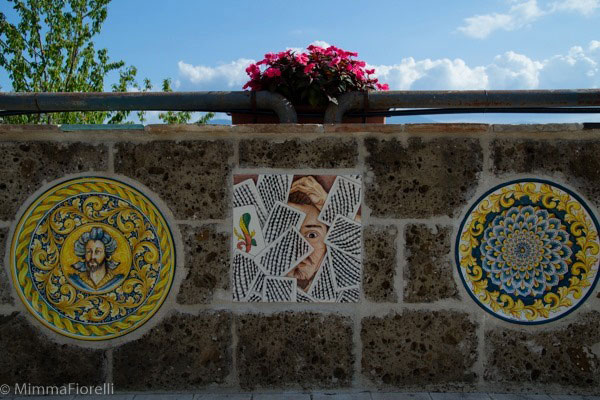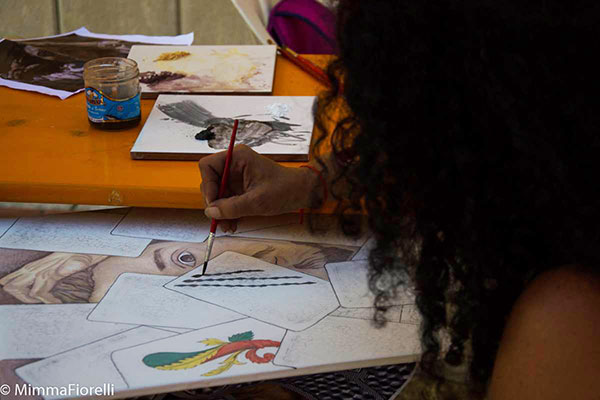 Collective work in Italy in San Lorenzello (Campania).
Participation at the event « dalla terra all'Arte » in San Lorenzello in Campania.
Meeting and collaborative workshop of international ceramists organized by Nicola Giustiniano Association.
Its aim is to enhance the ceramic heritage of the village of San Lorenzello.
This small village has an ancient tradition of majolica production.
And it is part of the Italian Association of Ceramic Cities.
For this reason the Nicola Giustiniano Association has been organizing the event "from the land to Art" for several years.
With the aim of creating collective ceramic works to decorate the walls of the city.
We participated in the event on 22 and 23 September 2018 in the former convent of the Carmelite Fathers of San Lorenzello.
Thus, during these days the work "Découvrir le carte - homage to G. Courbet" was born.
The majolica installation was attended by over 150 ceramists from various parts of Europe.
Therefore, each ceramist who participated in the meeting and the collaborative workshop, delivered the work produced for the realization of the collective installation.
Subsequently, the Nicola Giustiniano Association and the Municipality of San Lorenzello realized the installation "Belvedere maiolicato".
The inauguration of the work took place in July 2019.
In conclusion, the love for ceramics can create convivial moments like the event "from the earth to art".
This event was certainly and above all born from a passion for the savoir-faire of ceramics and its sharing.
Thanks to the Nicola Giustiniano Association.
Découvrir les cartes, a tribute to Gustave Courbet.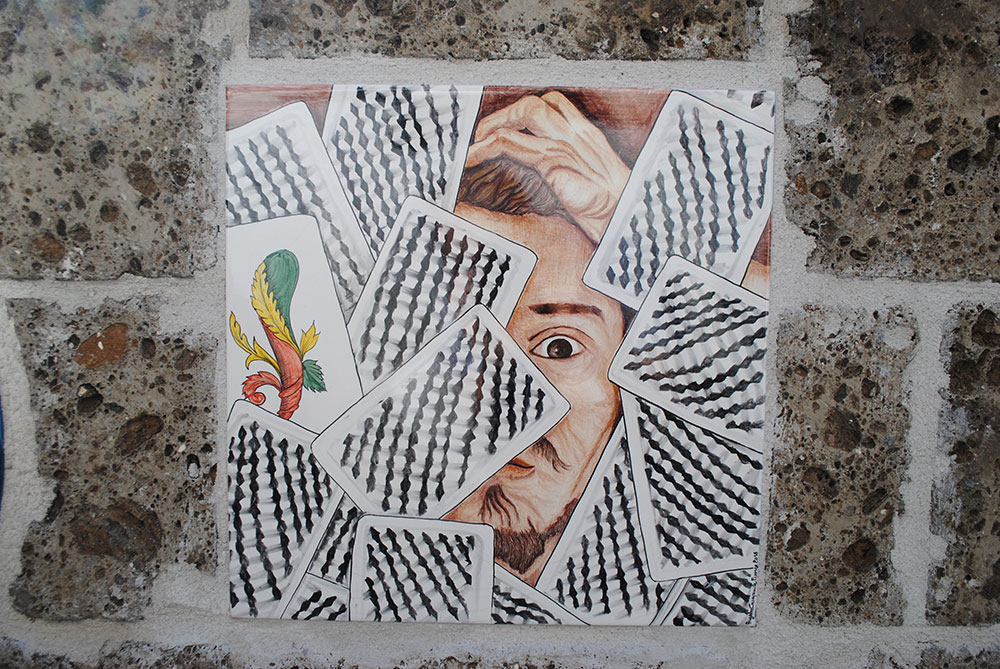 Work in majolica realized during "dalla Terra all'Arte" organized by the association N.Giustiniano San Lorenzello (Italy) September 2018