Fresque en céramique Italie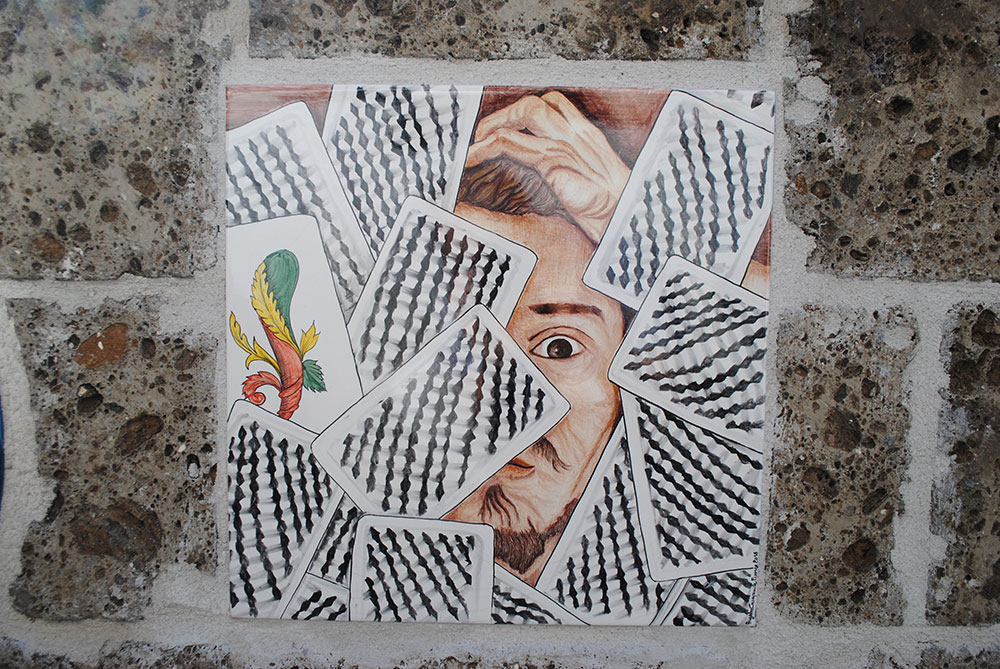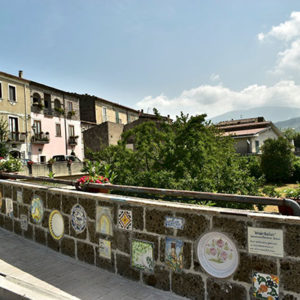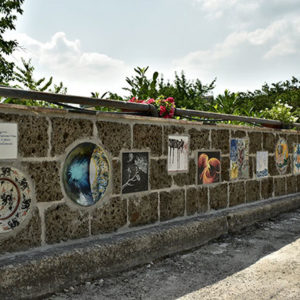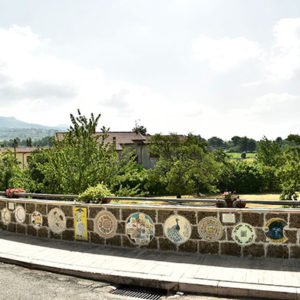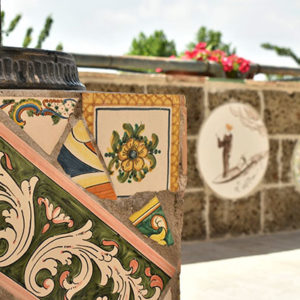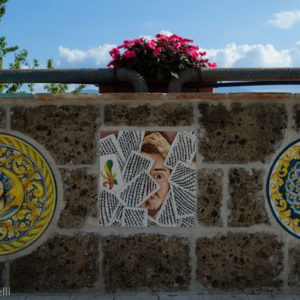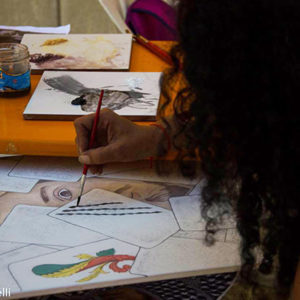 Fresque en céramique Italie. Œuvre collective en Italie à San Lorenzello (Campanie).
Participation at the event « dalla terra all'Arte » in San Lorenzello in Campania.
Rencontre et atelier collaboratif de céramistes internationaux organisé par l'association Nicola Giustiniano. Elle a le but de valoriser le patrimoine céramique du village de San Lorenzello. Cette petite ville a une ancienne tradition de production de majoliques. Et elle fait partie de l'Association italienne de la Cité de la Céramique.  Par conséquence l'association Nicola Giustiniano organise depuis plusieurs années l'événement « dalla terra all'Arte ». Avec l'objectif de réaliser des œuvres collectives en céramique pour décorer les murs de la ville. Nous avons participes à l'événement le 22 et 23 Septembre 2018 dans l'ancien couvent des Pères Carmélites de San Lorenzello.Donc, pendant ces journées est née l'œuvre « Découvrir les cartes – hommage à G. Courbet ». L'installation en majolique a vu la participation de plus de 150 céramistes intervenus de plusieurs parties de l'Europe.Par conséquent chaque céramiste qui a participé à la rencontre et atelier collaboratif, a donné l'œuvre produite pour la création de l'installation collective. Après cela l'association Nicola Giustiniano et la mairie de San Lorenzello ont réalisé l'installation « Belvedere maiolicato ». Le vernissage de l'œuvre a eu lieu en juillet 2019. En conclusion l'amour pour la céramique peut créer des moments conviviaux comme l'événement « dalla terra all'Arte ». Cet événement est certainement, et par-dessus tout, né de la passion pour le savoir-faire céramique et son partage.
Thanks to the Nicola Giustiniano Association.
Angela Campanile céramiste     
Rue Pierre Blanc – 2 rue Edouard Basset
83690 Salernes France
© Angela Campanile, tous droits réservés.