Project for children, ceramic mural.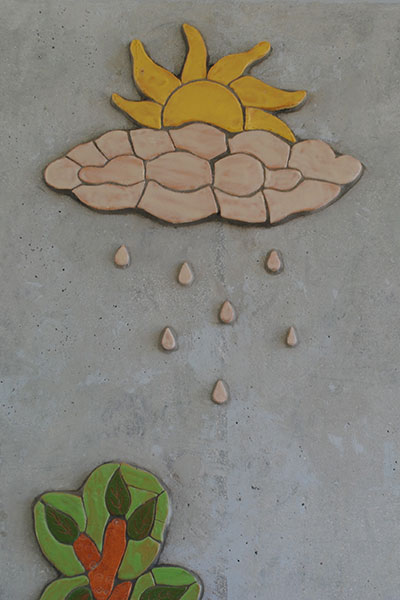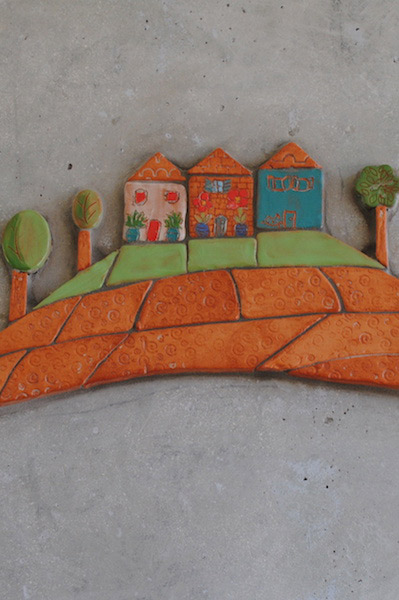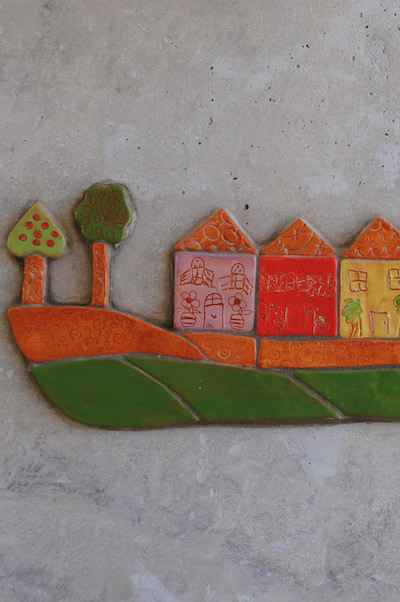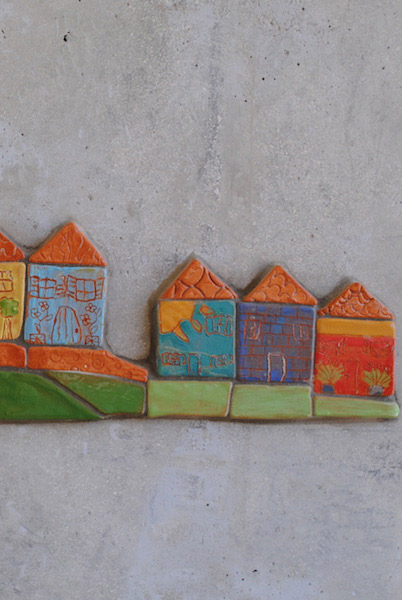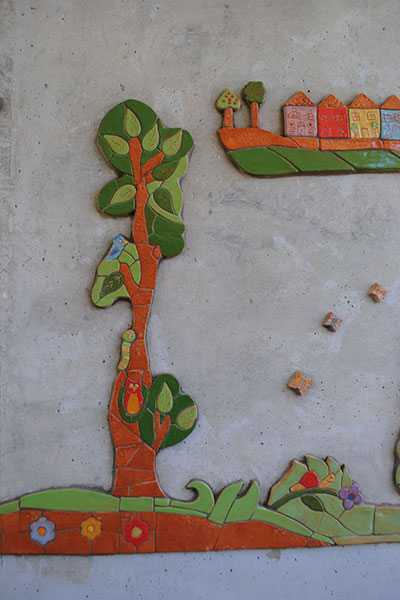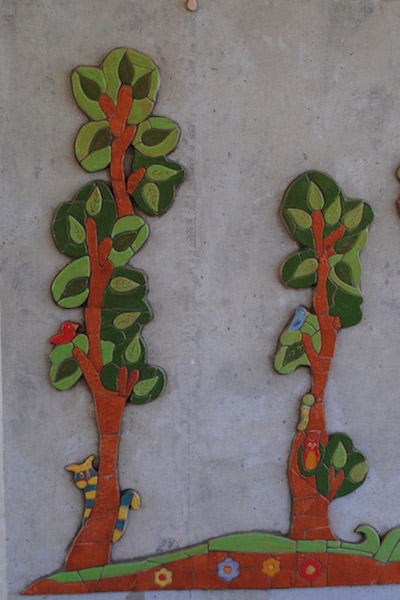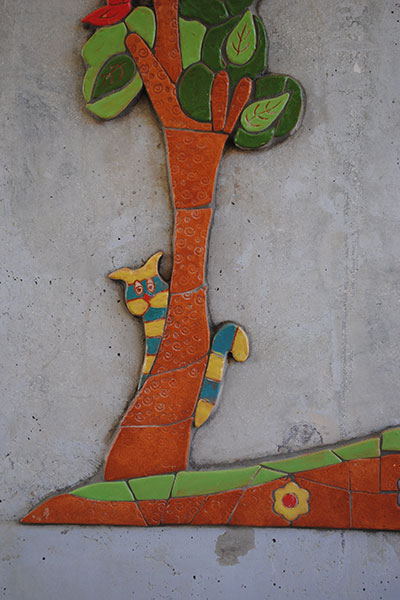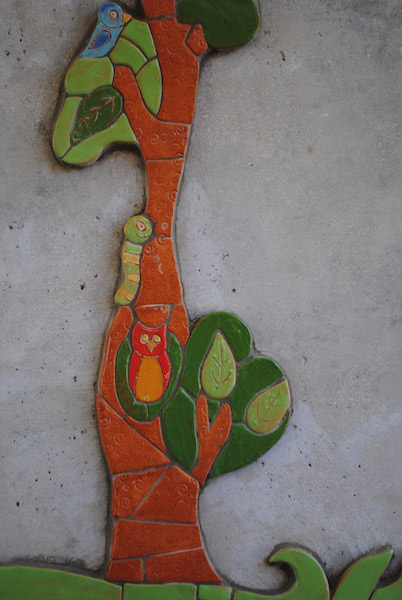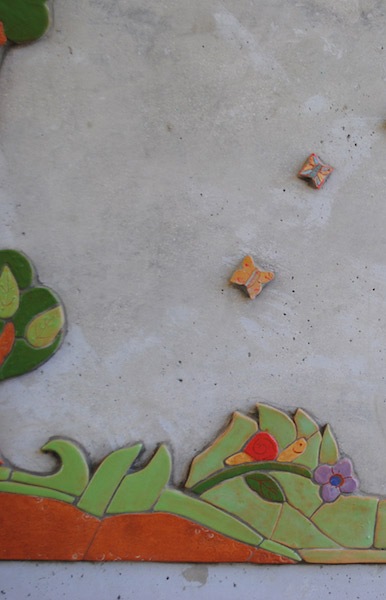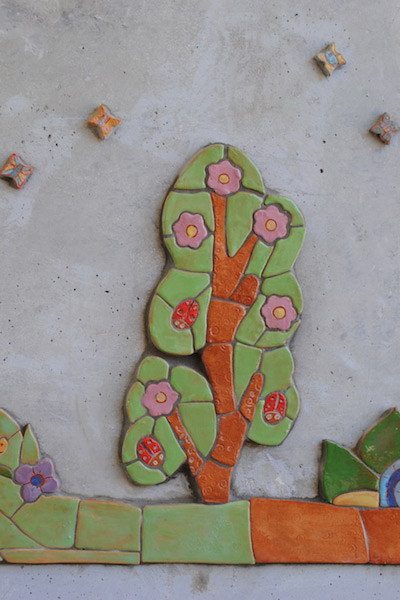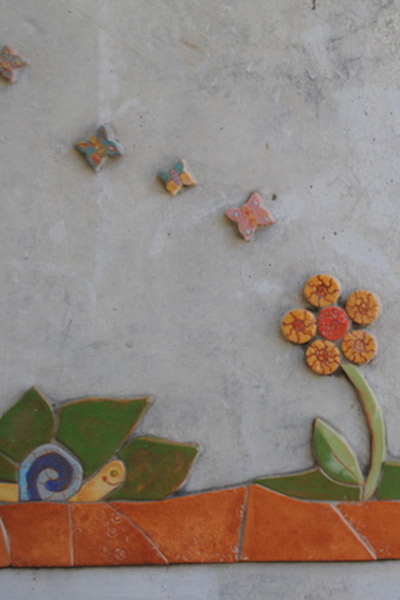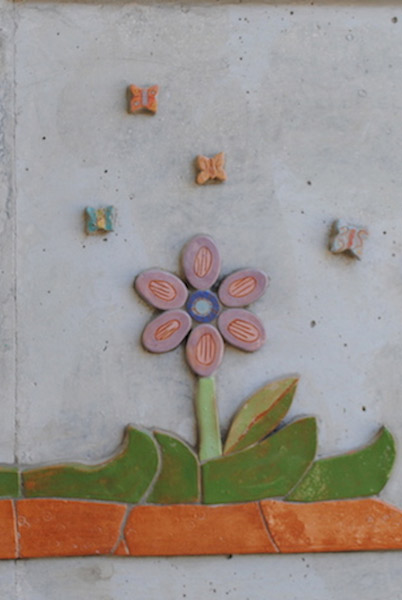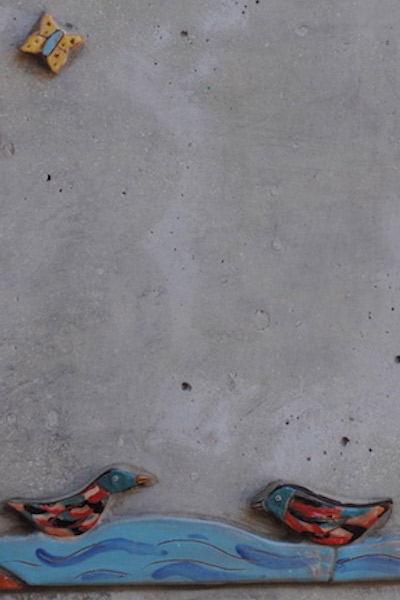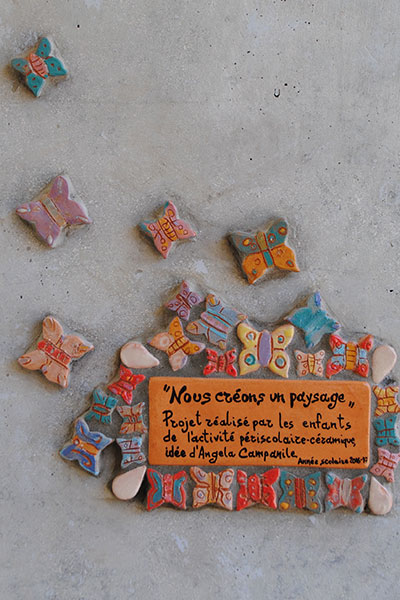 Project for children, ceramic mural.
" Nous créons un paysage- We create a landscape - 2nd edition" 2016-2017.
The project "We create a landscape - 2nd edition" is an idea of the ceramist Angela Campanile dedicated to children.
After its first edition, the project is accepted a second time by the Town Hall of Avanne - Aveney in Franche-Comté (France).
And reintegrated in the extracurricular activities 2016 - 2017 of the primary school.
So, for all the children who wish it, there is the realization of a new collective work.
Another ceramic fresco, designed as a mosaic, to embellish this time the wall of the nursery school.
Many children have signed up for the ceramics activity to renew the experience of making a work of art.
Fascinated above all by the idea of creating with their own hands a work for their beloved school.
The participation of the participants in the project was therefore even more intense, the idea certainly stirred their spirits.
Especially because the view of the fresco installed in June 2016 accompanies their entry into primary school.
The theme of the first edition was landscape, in the same vein as a fable.
A landscape seen through the eyes of a child.
As in the 2016 project, the theme is the same, but this time, many imaginary animals are part of the atmosphere, moreover, dedicated to small children in kindergarten.
This second ceramic fresco was installed in June 2017 at the entrance of the kindergarten by Angela Campanile with the help of Hase Kurtovic.
In conclusion, the realization of this collective work was certainly an opportunity for the children who participated to learn how to create a ceramic work with their own hands.
But above all, it was a way to develop their autonomy and self-confidence.
Ceramic fresco "We create a landscape 2nd edition".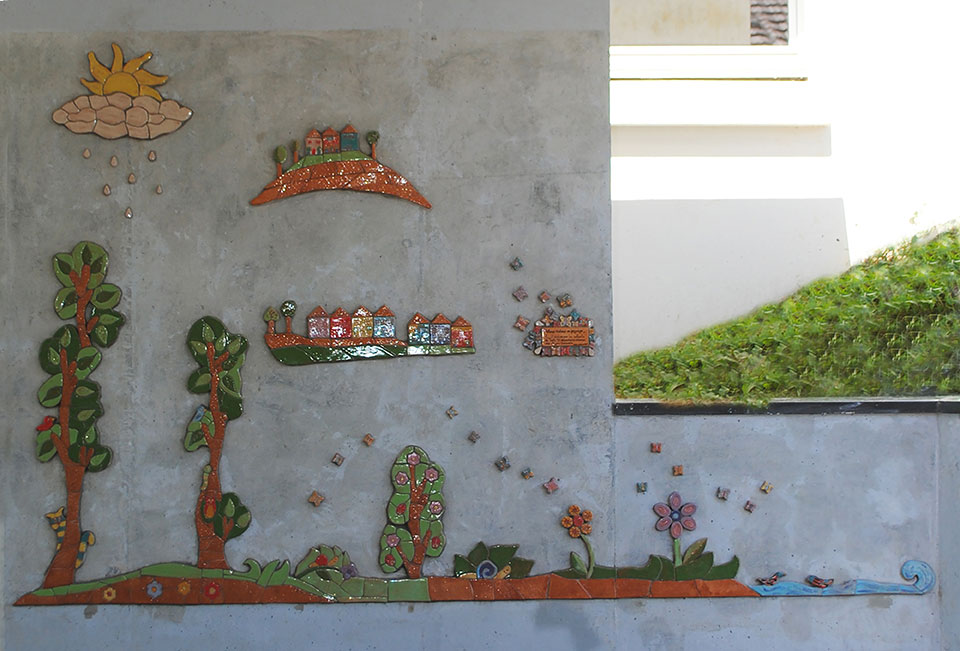 Avanne- Aveney Nursery School in Franche Comté - France
Installed in June 2017.