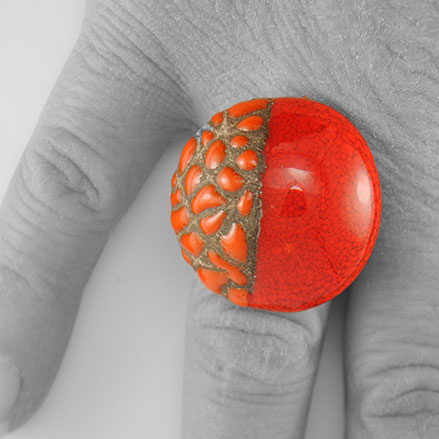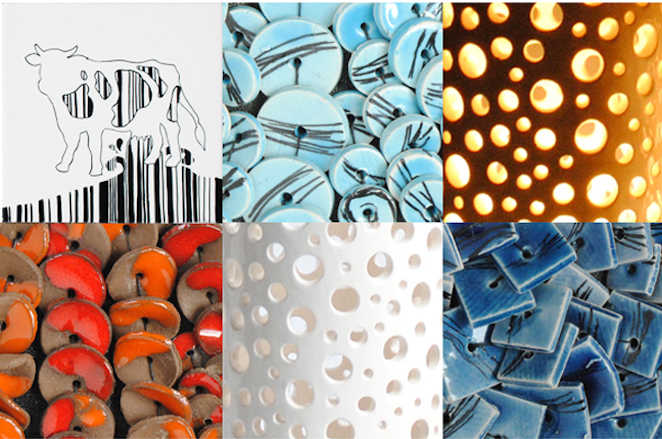 Azulejos - wall ceramics
We are experts in the production of Azulejos - wall ceramics, such as: tiles, panels, and mosaics.
Our strengths are above all the design and handcrafted production in majolica, in the same line as traditional techniques, an ancient technique that we have been able to preserve over the years.
Therefore, the Azulejos - wall ceramics are modeled and designed entirely by hand.
Each piece is enamelled by hand and decorated with a brush. Therefore each azulejos remains unique.
The workshop is able to make tiles with modern decorations such as the series "One-dimensional identities" or inspired by the past.
As panels or tiles, dedicated to artists: Gustave Courbet, Henri Matisse, Georges De la Tour, Mary Cassatt.
We can also produce copies from old prints, as well as from modern prints or drawings.
But also your personal creations.
For example, you can ask us to make a panel that we can certainly design in custom ceramic tiles, or in mosaic with your chosen theme.
Definatly, we can create the designs, make copies of old tile decorations, but also develop your project with our experience and expertise.
This is why we work to order, both for architects and decorators and for private individuals.
Wall ceramics: tiles and panels, inspired by the past.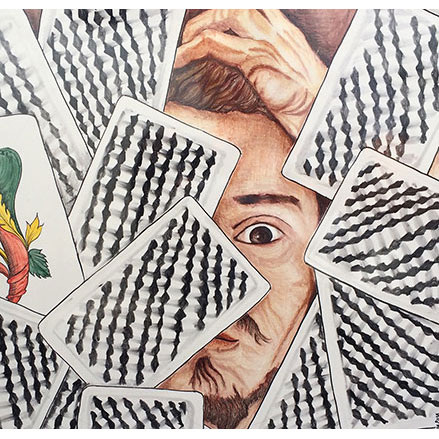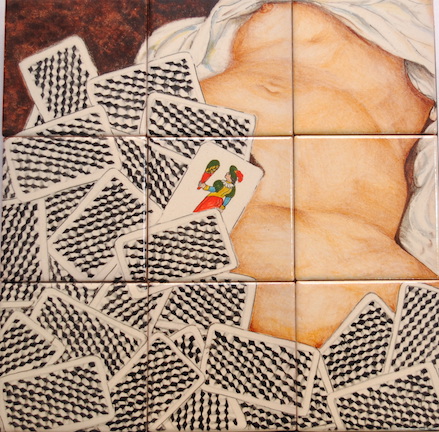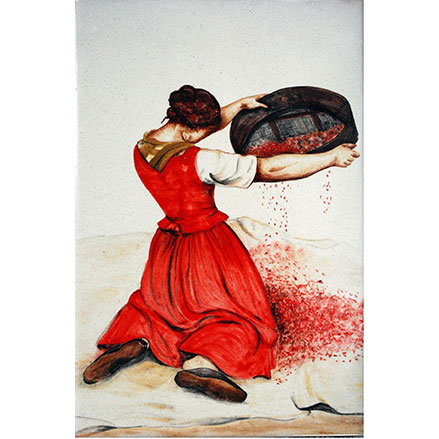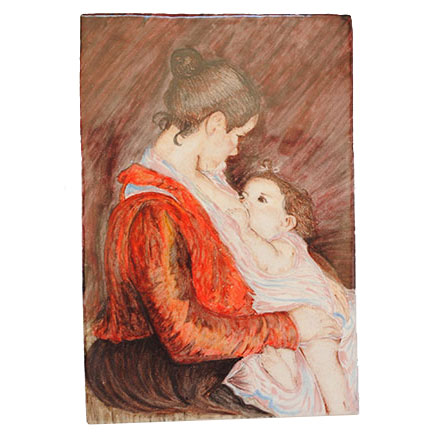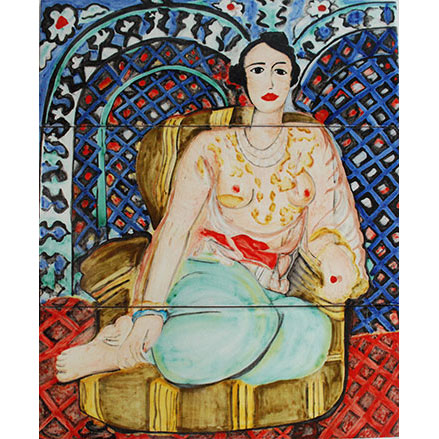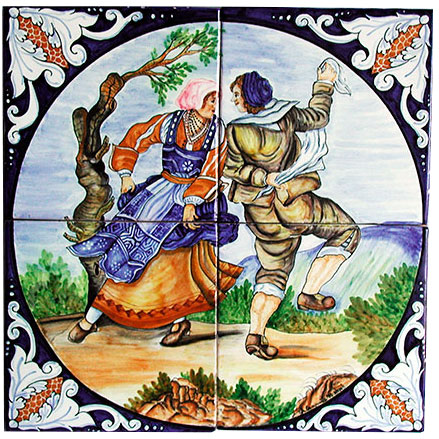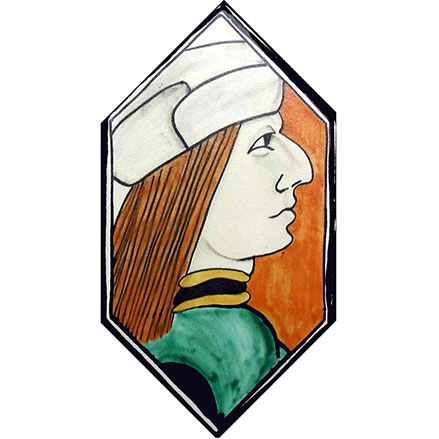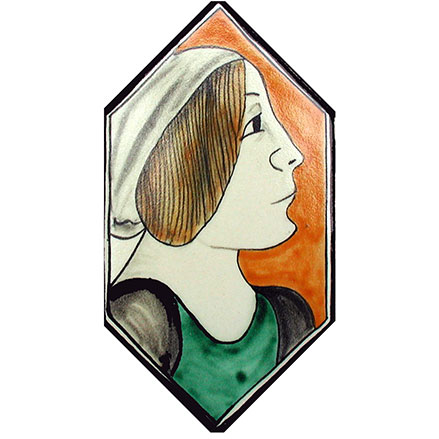 The azulejos. Copy of an 18th century print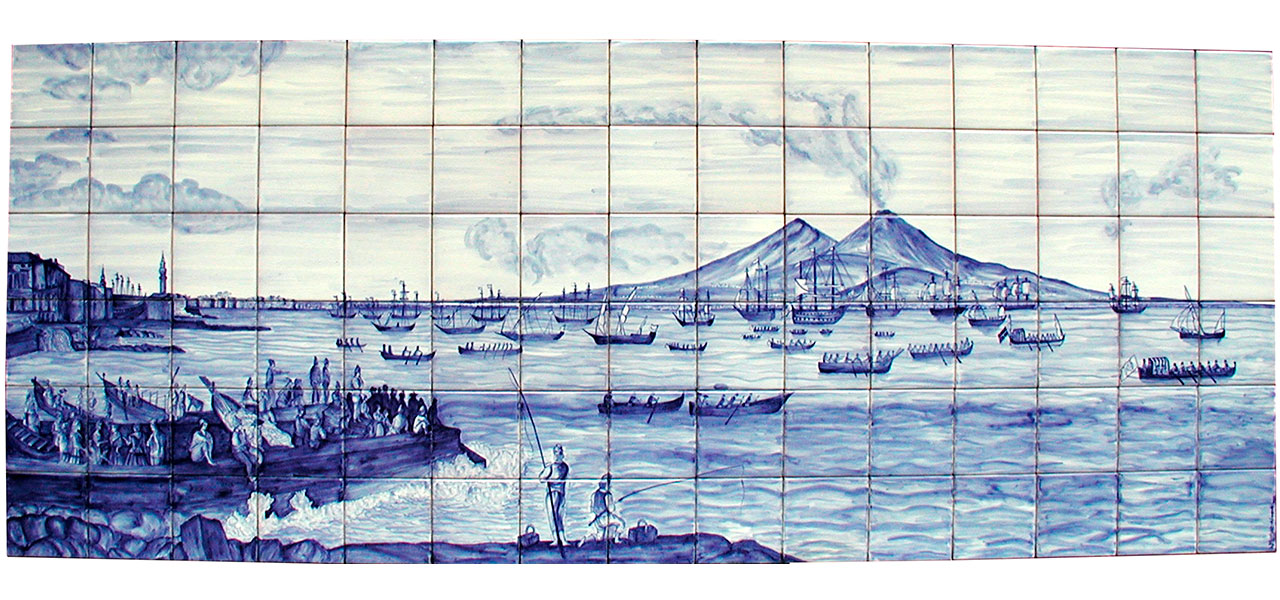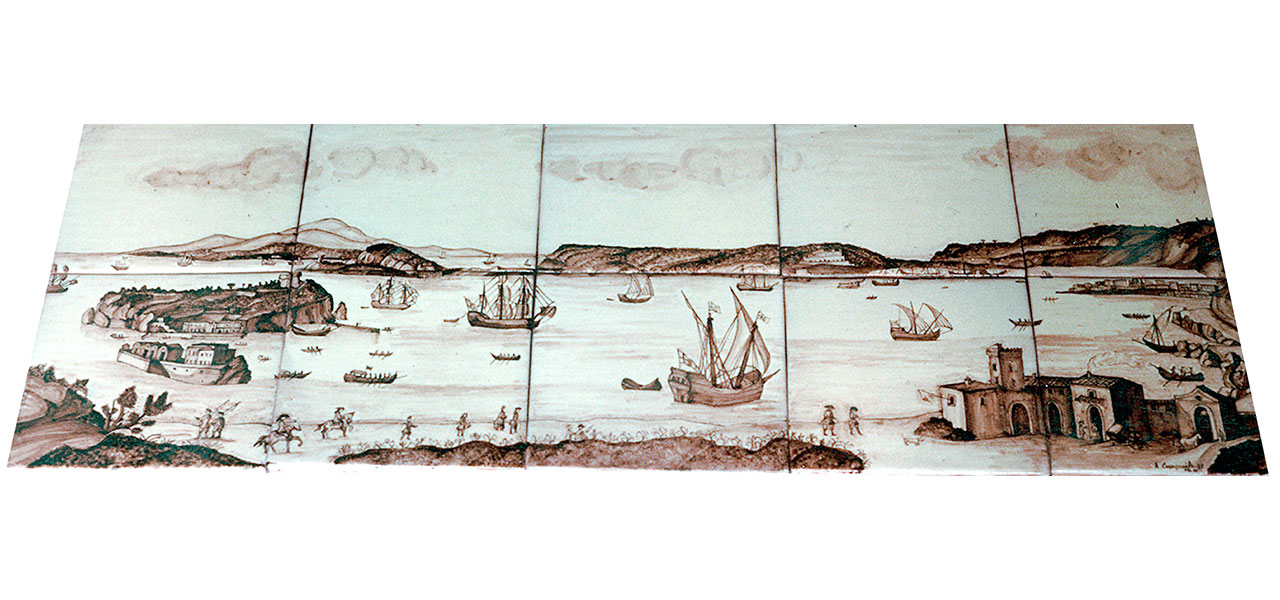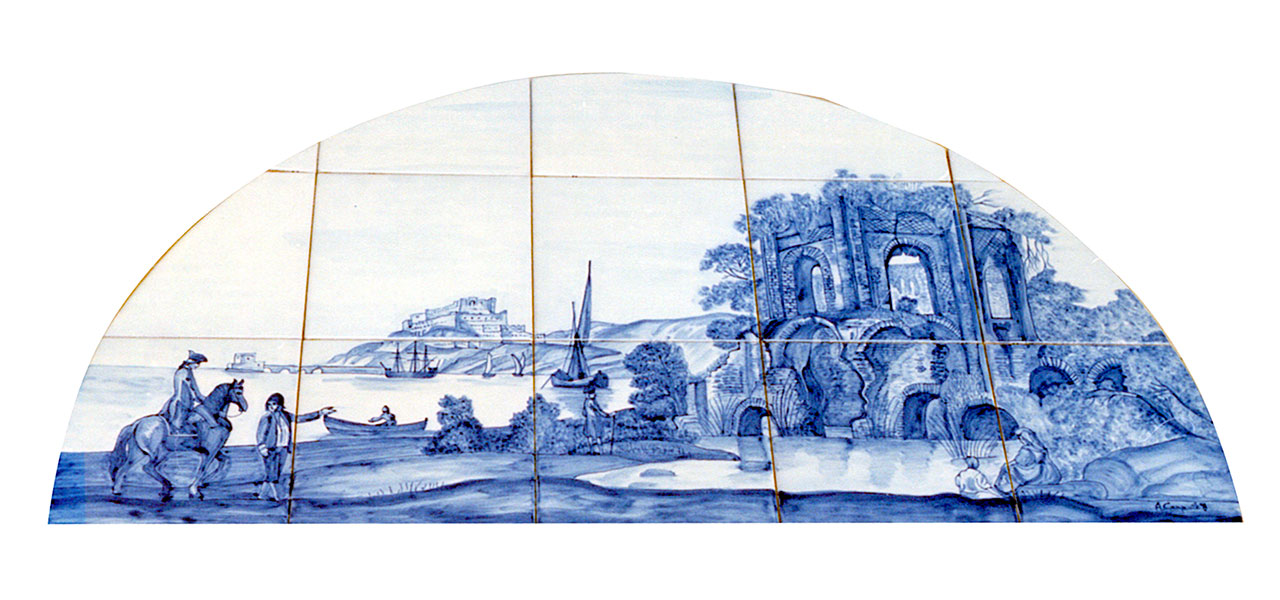 entire series
Panel
Tile
Tiles