Ceramic projects
We create and participate in projects: artistic, for the enhancement of ceramics and historical heritage, pedagogical, social, educational, but above all we work on human heritage.
For this reason we have carried out several projects with different organizations in our region.
For example: Museum of Fine Arts and Archaeology in Besançon, St Joseph's Professional High School in Besançon (see collaborations), école primaire d'Avanne-Aveney, maison de quartier Grette et Butte de Besançon, et Centre Communal d'Action Sociale de Besançon.
Since 2013 in the department of Doubs in Franche-Comté, with our projects we have created many collective ceramic works - installations and mosaic panels - with different users.
We have organized collective workshops for the realization of the ceramic works.
They were presented during events in Besançon and at the Gustave Courbet Museum in Ornans. Or some ceramic murals were installed on public walls.
But we have also participated in more distant projects in other countries.
In collaboration with other ceramists we have created wall installations all over the world.
In conclusion, we share our enthusiasm, passion, experience and savoir-faire to develop all kinds of projects.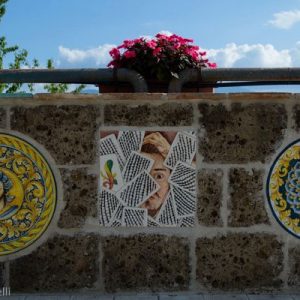 "dalla terra all'Arte" 2018
Participation in the collective work "Belvedere maiolicato" Italy 2019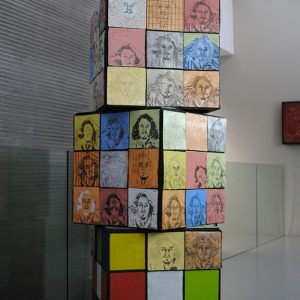 " S'amuser avec Courbet" 2018/2019
Project on Gustave Courbet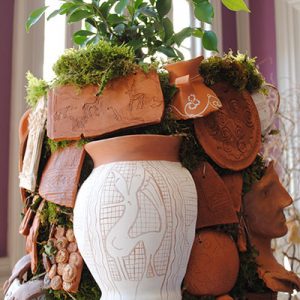 « Une ville sous la forêt » 2017-2018
Project on the enhancement of the archaeological heritage of Burgundy-Franche-Comté.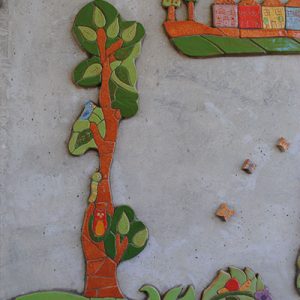 Nous créons un paysage 2nd Edition 2016-2017
Children's project.Fresco nursery school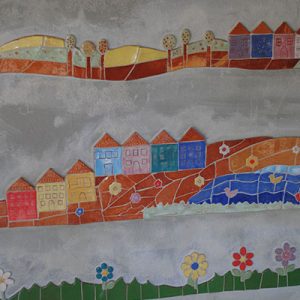 "Nous créons un paysage" 2015/2016
Projet enfants. Fresque école primaire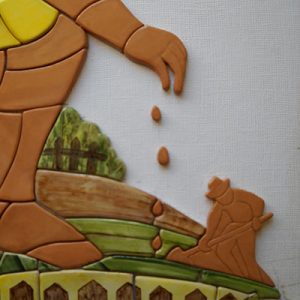 "Culture en FORMACTION" 2014-2015
Project on ecology, fresco on family farming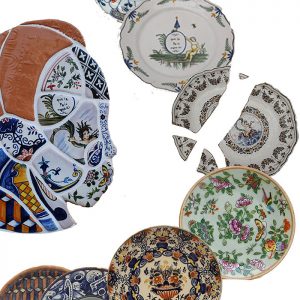 "Silhouettes fragmentées" 2013/2014
Project on the valorisation of the ceramic heritage of Besançon. Fresco in majolica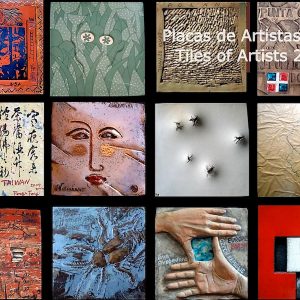 Tiles of Artists II Art Public and Participative 2009
Participation collective work in Argentina