Installation céramique Gustave Courbet
Installation céramique  Gustave Courbet, « S'amuser avec Courbet » 2018-2019. Crée à l'occasion du bicentenaire de la naissance de Gustave Courbet. Conçue par Angela Campanile et réalisée avec les participants des Ateliers créatifs du Centre Communal d'Action Sociale de Besançon. Cependant l'installation en céramique « S'amuser avec Courbet » est une œuvre collective. Le projet s'inspire du tableau « Le Désespéré », mais aussi des Rubik's Cubes d'une part. Et d'autre part, utilise des Rubik's cubes pour donner de la légèreté, mais surtout pour jouer avec un portrait si extrême de Courbet. De même que la répétition de cette image sur le cube s'inspire certainement d'Andy Warhol, avec la forme et les couleurs du Rubik's cube. En conséquence l'objectif de cette œuvre n'a pas été la réalisation d'une image obsessive et répétitive. Mais par-dessus tout l'occasion de donner dans les mains des participants au projet quelque chose à transformer, pour pouvoir parler de leurs propres univers. Par conséquent le projet a bien abouti, parce que chacun des participants a su transformer « Le Désespéré » avec sa propre personnalité. En bref, tous les carreaux « microcosme » ont formé le macrocosme des 3 Rubik's Cube… à la fin Courbet nous a bien amusé. Pour résumer l'œuvre collective « S'amuser avec Courbet » a été présentée en juin 2019 au Kursaal de Besançon à l'occasion des Renc'Arts du the Centre Communal d'Action Sociale de Besançon.. Et du 15 janvier au 10 février 2020 au musée Gustave Courbet à Ornans dans le cadre de Renc'Arts du CCAS de Besançon.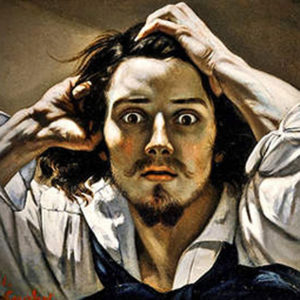 Installation céramique "S'amuser avec Courbet" œuvre collective 2018-2019.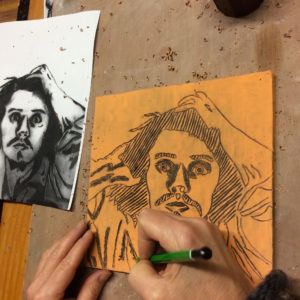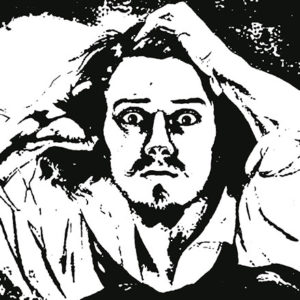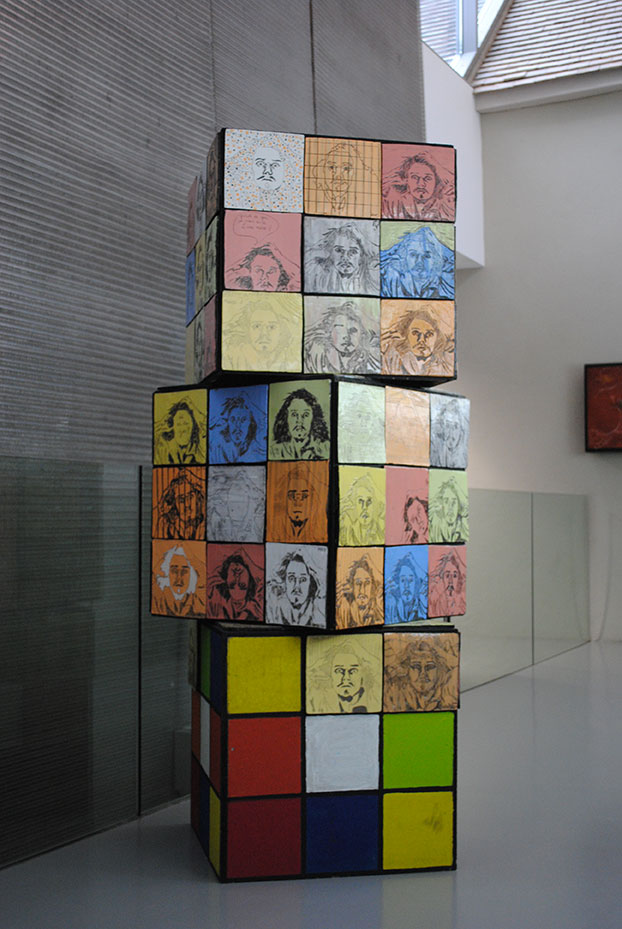 Presented as part of the Renc'Arts of the CCAS of Besançon at the Gustave Courbet Museum in Ornans from January 15 to February 10, 2020.
Angela Campanile céramiste     
Rue Pierre Blanc – 2 rue Edouard Basset
83690 Salernes France
© Angela Campanile, tous droits réservés.