Ceramic creations
Our ceramic creations are part of different fields apparently distant from each other, but united by a sin-gle common thread: majolica.
Handmade creations that dress, that create an atmosphere, that decorate, that tell about art.
Creations that are born from the love for ceramics, from the work of the hands, the head, but above all from the heart.
That dress...
Necklaces, pendants, rings and earrings that dress with colors and enhance your style, your personality and your mood.
The passion for research has combined two skills, two arts.
As a result, ceramics and embroidery, give life to limited series jewelry creations, and especially unique pieces.
They create an atmosphere...
Lamps, wall lamps and chandeliers that create an atmosphere with plays of light and shadow, but above all a welcoming and functional environment.
Our openwork ceramic lighting are real sculptures of light.
They decorate...
Our wall ceramics, our azulejos decorate and dress your living space
For example: tiles, panels, frescoes or mosaics to decorate the walls of your bathroom, shop, kitchen.
In summary, we can create designs, make copies of ancient or modern decorations, but also develop your project with our experience and know-how.
Talking about art...
Moreover, in order never to lose the link with art, we make ceramic installations for art exhibitions.
In the same way, enthusiasm for new ideas leads us to collaborate with other sectors.
In conclusion, this is our creative world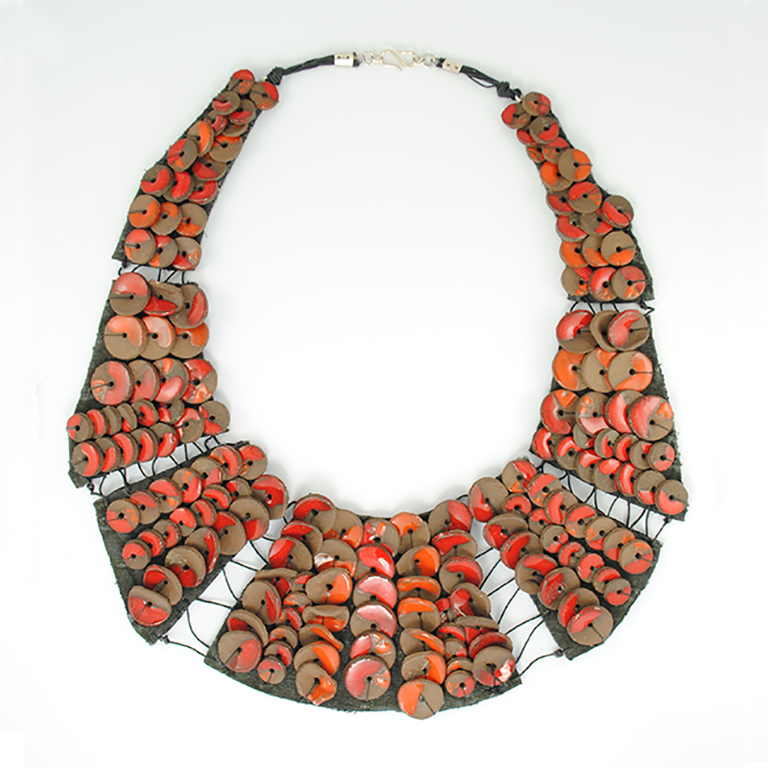 The jewelry
Discover our collections of jewelry of true made in France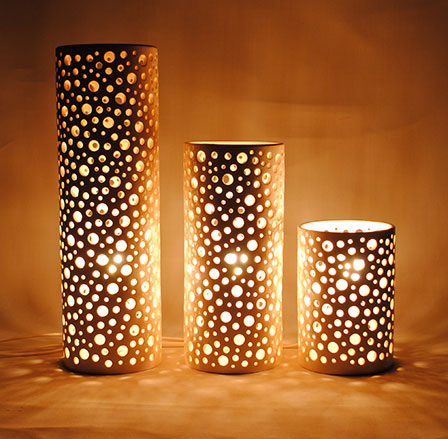 The Lighting
Discover our collections of openwork ceramic lighting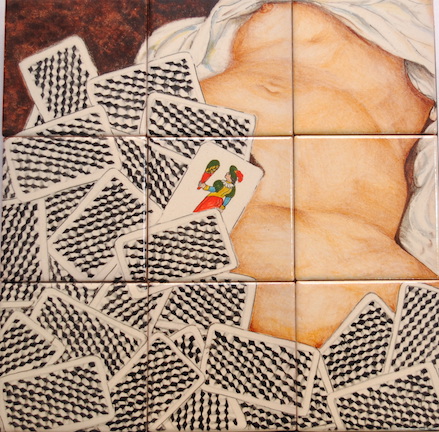 The azulejos
Discover our handcrafted majolica wall ceramics